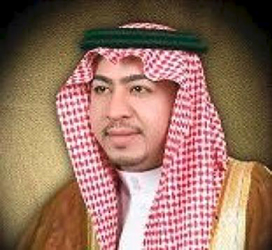 Mr. Saad Al Ganbar
Chairman
Mr. Saad Al Ganbar has been the Founder & Chairman of S.G. Petroleum Services Company in Saudi Arabia, and the Founder & Chairman of Joint Scientific Group Holding in Kuwait since their inceptions in 2005 and 2008 respectively.
Mr. Saad has been awarded a Bachelor of Applied Science in Geology from KFUPM in Dhahran, Saudi Arabia in 1995. He has started his practical career working with internationally renowned companies in the Oil & Gas industry as Halliburton and Schlumberger. These opportunities have given him a strong start and boost to his technical and managerial skills and capabilities, as working on huge projects for both companies in multinational environments have reflected on his strategic management and operation techniques.
He has more than 18 years of experience leading organizations in the global energy industry. Mr. Saad spent most of his career in the private energy sector as entrepreneur investing in the Energy, Engineering, and Construction sectors in the GCC.
Under his skilled leadership in the energy sector, the group of companies has expanded and continues to advance in several fields of expertise as Oil & Gas industry, Power & Water industry, Construction & Infrastructure industry, and Trading industry.
Mr. Saad is chairman of the board of Green Valley Saudi Arabia, also the Vice Chairman of Board of IK Saudi Arabia. Moreover he is the Vice Chairman of the Board of Hunting Saudi Arabia.
He is also Board Member of Sapesco Kuwait for oil field services, and Schneider Electric Kuwait representing the wellknown Schneider Electric France famous for the production and upgrading of industrial electrical instruments and equipment for various applications.
Furthermore, he is actively involved in many Civil and industrial construction activities, including being board Member of Shapoorji Pallonji Kuwait in partnership with one of the biggest construction companies in India, in addition to being a Board Member of Afcons Infrastructure Ltd. Kuwait in partnership with AFCONS Infrastructure Limited India famous for marine works, tunnels, roads and bridges.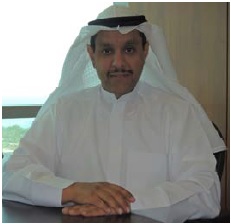 Mr. Esam Dawood AlMarzouq
Chief Executive Officer
Mr. Esam Dawood AlMarzouq joined JSGroup in Dec 2014 as Vice President Business Development and recently promoted to Chief Executive Officer position of the company. He was born in Kuwait in 1962 and graduated with a Bachelor of Science in Chemical Engineering in 1985 from Kuwait University.
Mr. Esam brings the strategic focus, vision and mature judgment gained during a successful 30 years career in Oil and Gas Sector. Mr. Esam's progressing experience has enabled him to significantly impact profitability and growth objectives in his previous organization.
He started his professional career with Kuwait Petroleum Company (KPC) as Sales Representative in 1986 and reached to the post of manager External Operation in 2001 in the same company. He then transferred to Kuwait Petroleum International (KPI), a subsidiary of KPC as a Manager New Business Development in 2001 and achieved position of Chief Operating Officer in 2007. In 2013, he decided to take voluntary retivrement from his professional career.
During his tenure in KPI, he concluded deal of Joint venture of Kuwait Petroleum Denmark with OKQ8 in Sweden in 2012 and also concluded deal of divestment of German and Thailand Retail operation in 2007 and 2005 respectively.
He had been corporate secretary to the Board of KPC Holding for the period starting from Mar'2001 to Jan'2005, chairman of the Board of KP Denmark (Subsidiary of Kuwait Petroleum International) for the period starting from 2007 to 2013 and Board member of Kuwait Petroleum Italy (Subsidiary of Kuwait Petroleum International) and OKQ8 (50/50 Joint Venture in Sweden between Kuwait Petroleum International and Swedish Company OKF ) for the period starting from 2006 to 2013.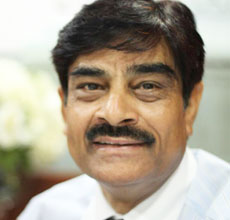 Mr. Dinesh Kumar
Deputy CEO - Oil & Gas
Dinesh Kumar joined JSGroup in Feb 2011 as Vice President Operation (Oil & Gas) and promoted to Deputy CEO for Oil and Gas Division.
He was born in India in 1959 and graduated with a Bachelor of Science in Mechanical Engineering from Harlington University, Wilmington Delaware USA. He has attended ISO 9001 for internal auditor course and petro skill course for tendering & contracting.
Dinesh's prominent role in some of the leading Oil and Gas Sector companies established him as accomplished professional. He started his career as project manager for electrical and Mechanical contracts. In 1994, he came to Kuwait to join one of the local company as Procurement Manager and gained in depth knowledge of local/international market. He also worked as Material Engineer for civil construction & Marine Division and has developed skills of negotiation with different supplier across the world.
He has been responsible person for comprehensive engineering operations within the organization and always engaged in discovering new business opportunities, participating in bids and execution of the awarded contracts. He always lookout for better and efficient ways to execute task. He knows how to work within the structure and not let the structure impinge upon the process or the project. He is committed to the success of the project and of all team members and also holds the vision for the collective team and moves the team closer to the end result.