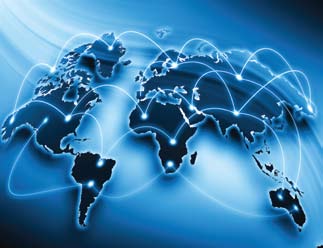 ABOUT JOINT SCIENTIFIC GROUP
It was few years ago, that a new entrant set foot on the horizon of Kuwait's Oil and Gas, Construction and Infrastructure, Power and Water and General Trading. Joint Scientific Group General Trading & Contracting Company (hereinafter referred as "JSGroup") was established to charter a new territory by extending our management expertise beyond our existing business verticals into the Contracting, Construction & Supply of specialised high quality services, materials and equipment.
Since then, our mission has been to provide a vehicle through which the most innovative companies in the world could be responsive to the development needs of the State of Kuwait. To this date, our goal remains unchanged in which we bring the most successful and technologically advanced organisations together to meet the demands of Kuwait economic growth.
Our success is attributed to our increasing strive for excellence, and to our dedicated staff determined in providing services that meet or exceed the expectations of our affiliates. Through our diverse industrial representation, technical knowledge and investment companies, the JSGroup will strive to pioneer the energy strength of Kuwait, and meet future demands with foresight and careful planning that has established our well-earned reputation.
Through commitment to excellence, a dedicated workforce and an adaptation of leading technologies the JSGroup will deliver quality, innovation, price sensitive products and services, and investment opportunities. Through this, the JSGroup becomes the prime choice for customers, investors, and other partners in its worldwide domain of business encompassing Power & Water, Construction, Infrastructure, District Cooling, Oil & Gas, and General Trading sectors.
Today, the JSGroup is representing specialist companies from the USA, Europe, Asia & the Middle East, maintaining a steady service provider and supply of the very best of global products as it brings together the full spectrum of Engineering & Construction, Oil and Gas industry resources into a single coordinated enterprise. As the industry continues to advance through new opportunities for exploration and production, construction, JSGroup is committed to continuous improvement of its products, services, logistics and human resources, to bring affiliates unparalleled value and a competitive edge. In the process, JSGroup helps ensure sustained growth and profitability for its affiliates and itself.
The company's goals are not measured in numbers of transactions. JSGroup's true success is measured by whether it helps its affiliates achieve greater accomplishments. In that sense, JSGroup strives to be a true partner, with a common concern for good business practices and solid business results.